Heidi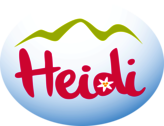 Ready for a new adventure
Heidi and her friends have conquered the hearts of generations of viewers. Now, this likeable classic is making a foray into children's playrooms. With these Alpine friends made from fabric and plush, little explorers can role play Heidi's adventures and enter their own fantasy worlds. The values shown in the eternal classic are more relevant than ever – friendship and family, a return to nature and a slower pace of life. But even high in the mountain meadows, not every day is full of joy, peace and sunshine. The fabric dolls and soft toys can also help to resolve conflicts through play.
Heidi - soft doll 30cm
tem-No. 601600
The soft doll with a natural facial expression has plush hair. Her dress with edelweiss print is teamed with traditional Alpine shoes – stable enough for her to stand up unaided. With her curious expression, she can't wait for the next adventure or a cosy cuddle.
Washable – hand wash.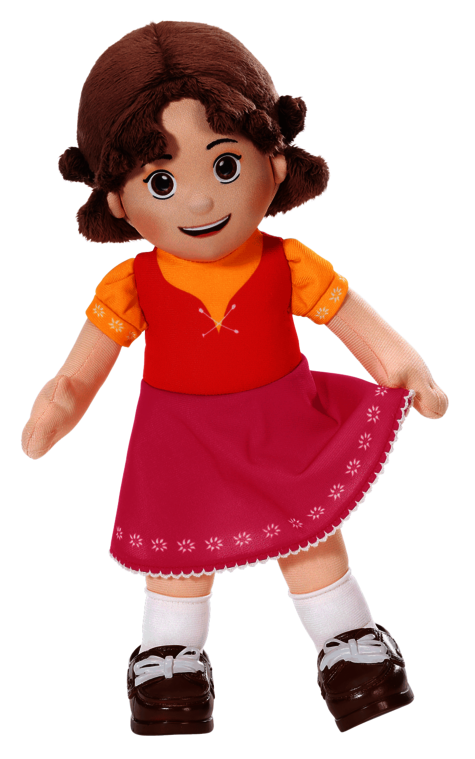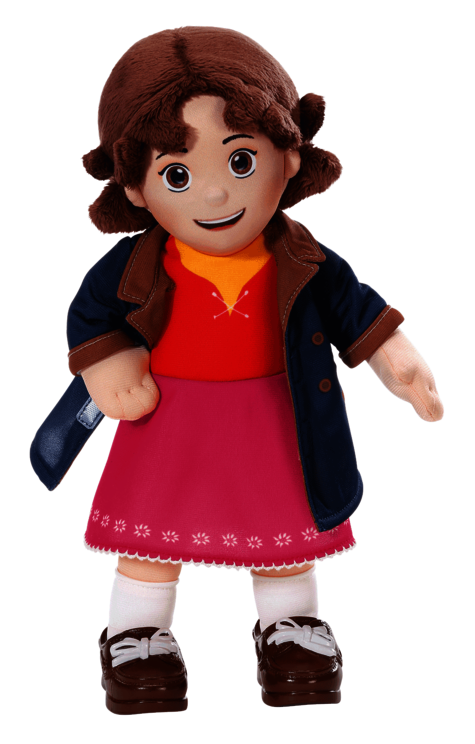 Heidi - soft doll with talkback function 30cm
Item-No. 601617
Heidi has so much to say – and not just about her adventures in the mountains. At the touch of a button, the friendly fabric doll repeats what has been said to her. Thanks to her robust traditional Alpine shoes, she can stand up in front of the storyteller all by herself and wait curiously until she can repeat something she was just told. When she takes a trip up into the mountains, she puts on a blue coat.
Washable – hand wash after removing the sound module
Saint Bernard dog Joseph - plush 20cm
Item-No. 601624
Joseph the Saint Bernard is Heidi and Peter's faithful companion and is always there when there is something to explore. The plush dog has adorable floppy ears and soft fur. As well as exciting adventures, he also loves being stroked. And when he isn't out exploring, his favourite thing is to stretch out lazily in the sunshine, have a little nap, and snuggle with his human friend.
Washable – hand wash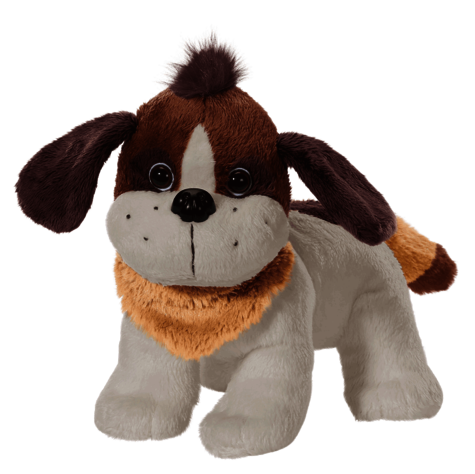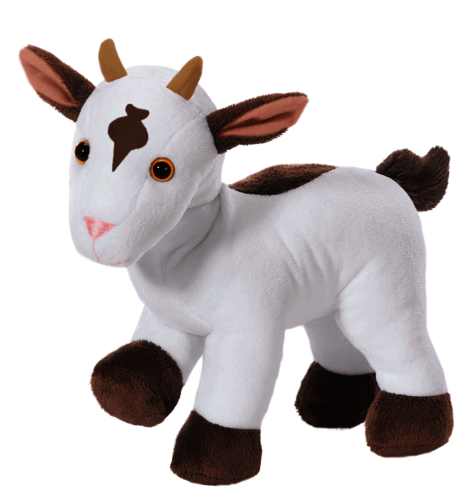 Goat Little Swan 15cm
Item-No. 601648
Heidi's best friend Peter is a goatherd with all his heart. The playful little goats could not have a better one – that's why one of them is usually following him around. Peter's favourite goat, Little Swan, has even followed him from the mountain meadow to the playroom. The cheeky soft goat loves to play and cuddle. If she's feeling very naughty, she might even butt Saint Bernard Joseph with her horns.
Washable – hand wash.